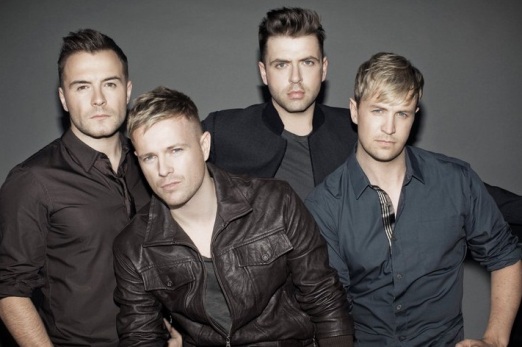 On hearing the handsome foursome were departing I thought why not do them a homage piece for the last time ever? And here it is, the boys have been together for 14 years and 2012 will be their last year touring the world before they finally part ways.
Shane, Nicky, Mark and Kian have sold over 44 million records worldwide and 14 no.1's right here in the UK alone! They've had bras thrown at them, knickers sent to them and love given to them by all their fans around the world, who are why the boys have made it this far.
The Irish heart-throbs even manage to look good for their age considering they're in their 30's they still look great. Altogether they've had huge success over the years including they are the first band in British history to get 7 no.1's in a row. Also the third highest in the country alongside Cliff Richard. They've even broken a few records along the way including 'Music artist with most consecutive number 1's in the UK'.
Some of their classic hits include: Flying Without Wings, World of our Own, You Raise Me Up, Against All Odds, and many others. These boys still manage sell out tours now and especially in their final year with 50 dates added and sold out in minutes!
Their first album 'Westlife' became the biggest chart topper in the history of music and featured the singles 'Swear it again', 'Flying without wings' and 'If I let you go' which were all a major success attaining no.1 in Ireland and the UK. Coast to Coast their second album kicked The Spice Girls off the top-spot and became their biggest selling album to date! This was when they made it to 7 no.1's all in a row...After which 'What makes a man' lost out to Bob the Builder's 'Can we fix it'!
Still they came back fighting with their 3rd album 'World of our own' and in which 4 singles were released, 3 of them making it to the top once again (it was becoming a habit!) They decided then to lunge into their second tour but before then released their first greatest hits album 'Unbreakable – The Greatest Hits Vol. 1' in which 'Unbreakable' itself peaked at no.1.
As you all may know when Brian McFadden left the band to spend his time with family, nobody knew whether they'd be able to pull it off, however they managed to turn things around with their single 'You raise me up' and it headed straight to no.1 alongside the album much to their delight indeed.
Their eighth album was their love album which completed the 14 UK no.1 hits with the song 'The Rose'. Their ninth album 'Back Home' made it to number 1 album in the UK showing the boys were still on form despite their 4 month break.
To celebrate their tenth year in the music industry and as a band they had a special 10 years of Westlife sold-out concert at Croke Park (Europe's 4th biggest stadium). After all this madness the boys decided to sit back and relax taking a year off to spend more time on the next album and with their families.
'Where we are' and 'Gravity' were the next albums, no more number 1's but still top albums in both the UK and Ireland. Finally then they released in November 2011 their final and loving last album, Greatest Hits which include some new songs 'Last mile of the way', 'Beautiful world' and 'Lighthouse' written by Gary Barlow.
Well boys...You've been truly incredible with all the hard-work and early mornings all paid off in the end with 14 number ones in the UK alone, and having sold 44m records worldwide and a 14 year career! They're going to be missed by millions of fans around the world but they say, all good things must come to an end.